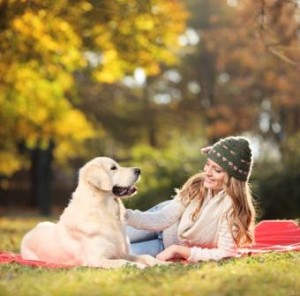 If dogs could write, you could be sure that quality time with their favorite human and outdoor play would top their list of favorite things to do. On Saturday, August 31 they can enjoy both–and more–during "Bark in the Park" at F.D.R. State Park in Pine Mountain. It's an afternoon filled with helpful tips, contests, exercise, freebies and fellowship with folks who love man's best friend just as much as you do.
Activities start at 5pm next to the park's Trading Post in the campground area. A professional trainer will be on hand to give advice and answer questions about canine behavior. A veterinarian will also be there to discuss common health issues, including dietary and fitness strategies for pups carrying a few extra pounds. Don't forget to pack some creative doggie duds for the event, and have your four-legged kid practice his or her signature stunts. The Dog Summer Costume Parade and Best Trick Contest take place at 6:30pm. Nice prizes are up for grabs and the entry fee is only two bucks. At 7pm, everyone hits the trail for a one-mile guided "forest romp" through the park's scenic surroundings.
For those new to the area, F.D.R. State Park is just off US Highway 27 North on GA Highway 190 East in Pine Mountain, Georgia, around 30-45 minutes from Columbus. You can call the park office at 706-663-4858 for more information or visit www.georgiastateparks.org. There is a $5 park pass fee for each vehicle. Remember to pack those doggie road trip essentials like water, refuse bags, leashes, tags and the like. "Bark in the Park" is sponsored by Valley Veterinary Associates, Big Bear Canine Activity Center and PetSmart of Columbus.