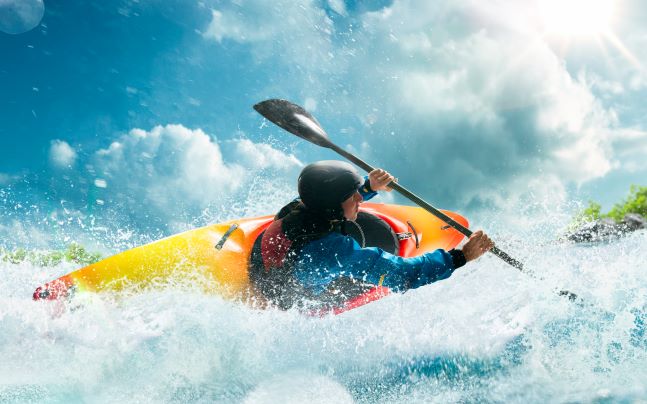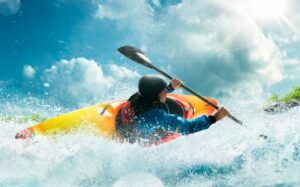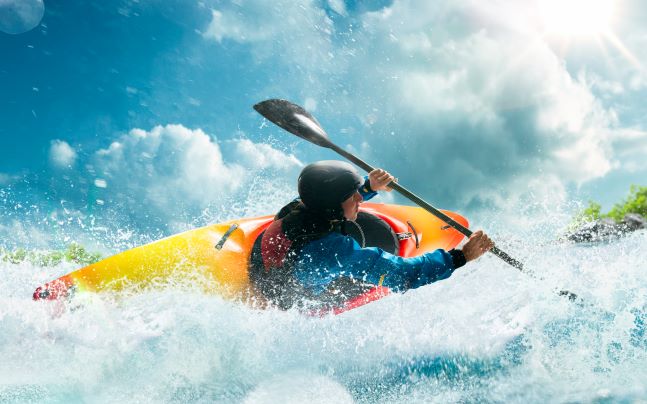 In case you haven't heard – the world's largest urban whitewater course is open for business and adding an exciting new dimension to Uptown Columbus. After years of planning, adjustments to the river and an aggressive marketing campaign, "The River City Rush" is up and running. To paraphrase the classic line from the film "Field of Dreams," the course is built…but will they come? Odds are, they will. More than a few. And more than once.
Let's start with pricing. Initially, two outfitters were sanctioned by Uptown Columbus, Inc. to provide excursions on the 2.5-mile course, with prices set at $80 per person for the high-water trip and $50 for the tamer trek. In early May, North Carolina-based outfitter Nantahala Outdoor Center pulled up stakes, leaving Atlanta's Whitewater Express as the sole service provider. The company immediately lowered the cost to $48.50 for the big ride and $32.50 for a more casual rush. "We like volume," says Whitewater Express president Dan Gilbert. "We like to get people out there and enjoy the experience, that's what's important to us." In today's economy, affordability is a big draw. First-timers have added incentive to give the course a try. Seasoned riders have more reason to become frequent fliers.
Location and climate also work in our favor. Columbus is well placed and easy to reach. Enthusiasts from Florida, North Georgia, Alabama and other Southeastern states can enjoy a weekend break or extended stay with minimal travel. Folks living farther away, especially those above the Mason-Dixon Line, will most likely jump at the chance for an outdoor adventure enhanced by warm temps and Southern hospitality. And it almost goes without saying that, for the most part, our region's weather is a definite plus. Aside from those occasional early-year cold snaps, there are plenty of fall and winter days wide open for outdoor play. "Here, the (whitewater) season almost doesn't end," Gilbert says. "We'll be running the river into November easily. We're open year-round, and we may run year-round."
Whitewater rafting is off to a flying start, and more is yet to come. A zip line across the river is now open!  Whitewater Express and The Outside World Outfitters, a specialty store in Uptown Columbus, plan to offer kayaking clinics and other classes. Word is spreading well beyond the region, including a positive review in "Men's Journal" magazine. By all indications, the $24.4 million "River City Rush" is looking like a sound investment with a solid future.